Jaime Ramos
Founder/Chairman
Jaime founded The Sixth Child in 2015, as the culmination of a lifelong goal to set up a charity that supported disadvantaged children. Prior to beginning The Sixth Child, Jaime worked in both government and non-government agencies in the family and child welfare space for over 20 years, spanning areas including Mental Health, Juvenile Justice, Family Relationships, Parent Teen Conflict, Child Protection, Substance Use, Trauma and Attachment and Out of Home Care.
Jaime manages the day to day operations of The Sixth Child, developing projects and programs, whilst liaising with our professional network and continuing to raise awareness of our mission. As The Sixth Child has grown, he has been thrilled to work with many amazing volunteers and businesses who have supported him in his quest to help disadvantaged children everywhere.
Jaime also operates Stand Up Advocacy, a training and advocacy company focused on helping to negotiate a fair and reasonable outcome, advocating for children and adults who cannot do so themselves.
If he has spare time, he likes to look after his mental health by escaping underwater – scuba diving and taking photos of sea life. When above ground, you'll find him fanatically watching his beloved Rugby Union.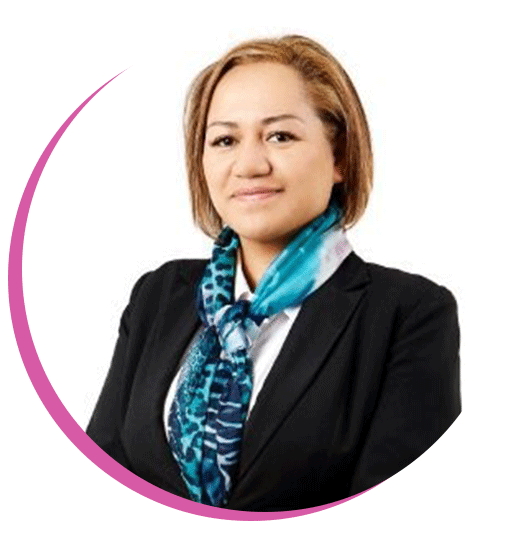 Dee came to The Sixth Child in 2015 through her close association with founder Jaime Ramos. With a similar interest in bettering disadvantaged children's lives and advocating for youth justice, she shared Jaime's vision of a small organisation that was able to quickly cut through red tape and get to the heart of fixing issues within communities.
As a Maori woman from the Far North district of New Zealand who moved to Australia at age 10, the plight of disadvantaged Pasifika youth is particularly personal to Dee.
With a deep understanding of the cultural identity crisis that 'Mossie (Maori Aussie)' children can often experience, she is passionate about creating programs that will make a real difference. Amongst others, Dee founded our program 'Ko Au Te Huringa' meaning 'I Am The Change', which explores Maori cultural factors and practices on Australian soil.
Dee is an adventurous spirit who will try anything once (or in some cases, at least five times… then she can be certain she isn't a fan!) She enjoys travelling to immerse herself in other cultures and is an avid reader.